Wedding villa Marrakech
Celebrate your special day in RIAD JAWAD
---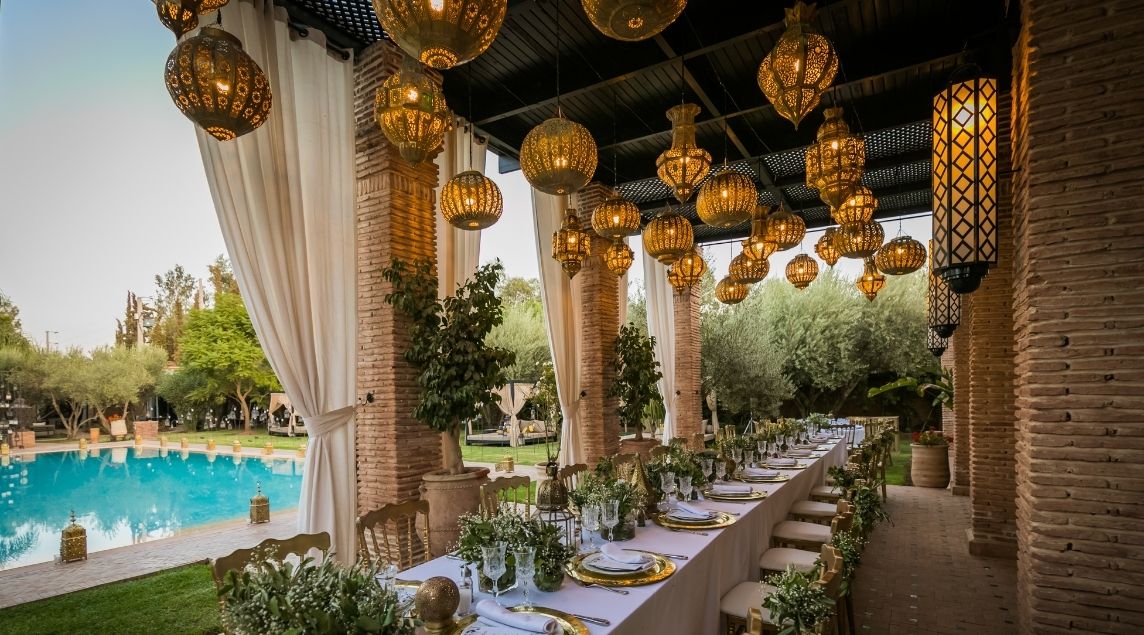 Every moment of joy and happiness we live is a great moment ,it makes us some unforgettable and amazing moments ,especially if you are experiencing a love story that is special and unique. Your walk down the aisle should be as distinctive as your love for one another.
You visualize certain details about your big day and you are concerned about bringing them into reality, let me tell you that there will be no need for you to worry, Our planning experts will bring all your visions to life, all your dreams into reality ,and that is all in one place ,Riad Jawad , we can help you to find the perfect venue, the ultimate wedding theme,the floral arrangements and whatever that you are asking for to make your night a special one.
All the special events deserve a unique and luxurious place , you will not find better than Riad Jawad, our guest house and villa offers a special place for your wedding in Marrakech. We do have an extremely beautiful big garden , a big pool, plus the incredible view of the Atlas mountains , All that in order to celebrate your special event under the theme of the Moroccan Arabian Nights for an unforgettable evening in Marrakech! So what are you waiting for? Come and pass some fabulous moments in Riad Jawad!
Exclusive Offers Riad Marrakech